Undicidata – Accounting data processing, payroll processing and tax returns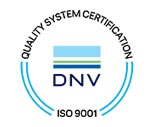 The company Undicidata has worked with ONEPAU since it was founded in 2001; it has its headquarters in Bolzano and operates throughout the Triveneto area. It provides accounting processing (administrative and accounting) and payroll processing services as well as domiciliation and secretarial services for third parties.
It is UNI EN ISO 9001:2015 certified (DNV Business Assurance - certificate no. 53186-2009-AQ-ITA-SINCERT).
---
Company information:
UNDICIDATA SRL
39100 Bolzano Bz, via Cesare Battisti 16
tel. 0471-065350 - mail: This email address is being protected from spambots. You need JavaScript enabled to view it.
pec: This email address is being protected from spambots. You need JavaScript enabled to view it.
Tax Code, VAT Code and Bolzano Register if Companies no. 00693440216
REA Number BZ-175429
Paid-up capital of 10.000,00 Euro