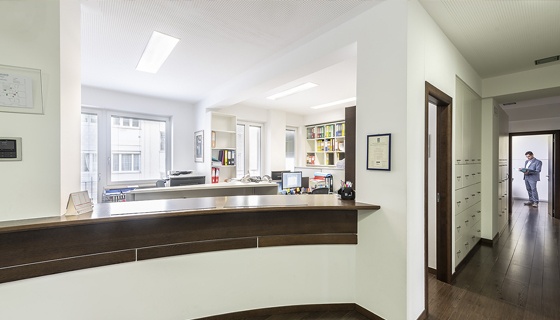 Your chartered accountants in Bolzano - Studio ONEPAU
Studio ONEPAU in Bolzano was founded by chartered accountants with more than forty years' experience in the field of Corporate and Tax Consultancy.
They provide book-keeping, business, tax and corporate and employment consultancy for all types of companies (companies, entrepreneurs and self-employed professionals), associations and public and private bodies, paying particular attention to managing relations with tax authorities.
Experienced professionals and qualified staff assist companies in all phases of business life providing necessary advice to fulfil all obligations and requirements.
Proven experience and close collaboration with professionals working in various sectors ensure a complete and specialised service.
In the reserved area, clients can use the exclusive service to manage electronic invoicing and to exchange documents online, with safe and secure access to accounting and tax records.
Undicidata
Studio ONEPAU provides UNI EN ISO 9001:2015 certified services to process accounting, payroll and tax return data through its associate company Undicidata.
About us
The team at Studio ONEPAU: experience and professionalism for you and your company